We are so excited to announce that we were recently approved for a 2nd campus in Las Vegas! This comes at a time when we were also so excited to see that our current Las Vegas campus has received a 5-star rating from the Nevada State Public Charter School Authority.
APA – Las Vegas has been in high demand since inception and we have moved forward in opening a new campus as quickly as possible. We hope to be able to serve more families, especially those that have been waiting to get into our current campus.
The new K-6 campus will be located nearly 2 miles east of the current campus, between Buffalo and Rainbow on Patrick Ln. The close proximity to APA – Las Vegas #1 will serve our families in two specific ways. First, it allows families to have students at both schools without adding an immense transportation burden when picking up/dropping off students at both locations. This may be necessary for families that have both older and younger children. Second, it allows us to share resources between campuses. See below a map showing the location: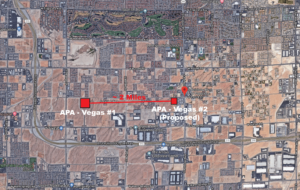 This new campus will serve around 600 students in Kindergarten through 6th grade. We have drawn up some preliminary plans: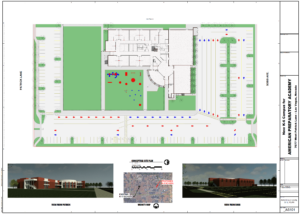 The school is schedule to open Fall of 2020. There is a lot of work to do before then and we hope we can count on you to help. Keep an eye on our website and Facebook pages for updates as they come. Our next step is to get the neighborhood's approval for the school. A neighborhood meeting is scheduled for Thursday, August 23rd at 5:30 PM at the current APA campus. We would welcome anyone who would like to show their support for the school to attend.