New Lottery Application
If you are new to American Prep and want to apply by registering for the lottery, please click below. If you are offered a seat, you will receive an email with instructions for the next steps in the registration process.
---
Transfers
If your student currently attends American Prep and wants to transfer to a different campus, click below.
Siblings
If your student currently attends American Prep and you want to take advantage of our priority enrollment for siblings, please contact the school's administrative director for the link to the sibling enrollment form. This information is also sent out in the weekly newsletter.
Returning Students
If your student currently attends American Prep and you want to register for next year, login to Skyward.
---
Lottery Schedule
2022-2023 Lottery – The first lottery will run in the first week of January. Subsequent lotteries will run the first Monday of every month afterward.
You will be notified by phone or email within three weeks after the lottery if your student has been selected.
How the Lottery Works
Once you have applied for your student to attend our school, your online application will be held in the General Applicant Pool until such a time as we have a vacancy. Your application will then be included with all other applications in the General Applicant Pool in a random drawing to fill that vacancy. Students are accepted into charter schools by lottery, which is state mandated.
If you have applied and you don't hear from us, it's not too late to enroll at American Prep. We fill vacant seats up until the first day of school.
---
Kindergarten Cut-off Date
All kindergarten students must turn five years old by September 1 to enroll in a public school.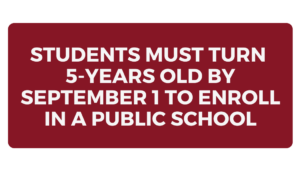 ---
The Statewide Online Education Program (SOEP) allows students in grades 6-12 enrolled in a secondary environment to earn 9th–12th grade credit in a rich instructional environment in an online school. Students qualify for participation through their enrollment in a Utah public, private, or home school. SOEP allows students online access of up to six (6) credits per school year. Credits earned in online courses are applied toward graduation at American Prep. Regardless of the number of online credits that the student chooses to take, he/she maintains regular enrollment at American Prep. Click here for more information
---