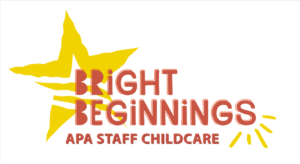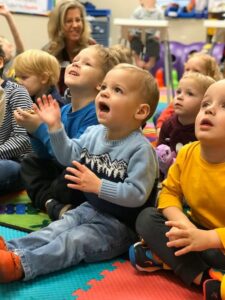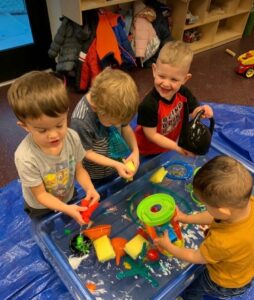 American Preparatory Academy offers its staff members a low-cost, high quality child care program. Bright Beginning's Staff Childcare Center provides a unique blend of learning by engaging children in center-style play.
Our mission is to provide a unique in-house service for our teachers and staff members to allow them to be the best for APA. This service eliminates the worry, stress, and exorbitantly high rates associated with the need to enroll their children in costly childcare centers. We will also nurture and educate these children in a safe, loving, positive and stimulating environment; providing peace of mind to their parents – our valued American Prep employees.
Our daily goal is to model and focus attention on the positive character traits and maximize the development of those traits in each child under our care. We are aligned with the high moral, professional and ethical standards of American Prep.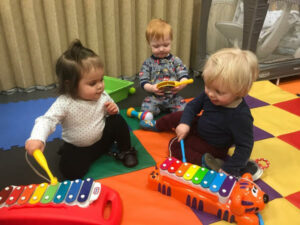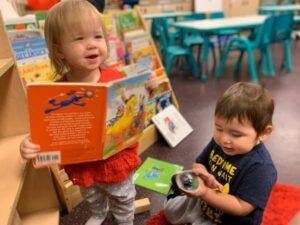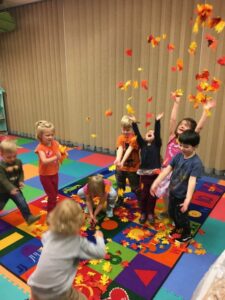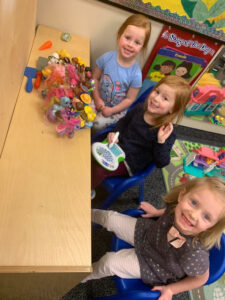 APA has 4 staff childcare centers – Draper, Salem, WV1, and WV2. Our Draper location is housed in the Early Learning Center across the street from the D1 campus. Our other 3 centers are located on site at each campus. This service is only offered to employees of American Prep!
We have received great reviews from our APA employees who have used this service over the last couple of years. We are pleased to continue to offer this invaluable service for years to come!
If you would like to enroll your child into our program, please read the parent handbook and follow these links to begin the online registration process.
---
Parent Handbook – Policies and Procedures
Click here to download the 2023 Parent Handbook of Policies and Procedures
---
Contact
For more information about enrolling your child or questions about the online enrollment, please contact:
Jennifer Brown
Administrative Director
jennifer.brown@apamail.org