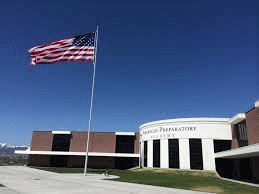 Both charter schools and public schools receive public funding and must adhere to certain state laws and regulations. Both types of schools are required to admit any student and not discriminate between ethnicities or family prospects. Students can attend either type of school free of charge, but in the case of a charter school, like American Preparatory Schools,  there is an application for entry.
Charter Schools
The basic idea of a charter school includes an increase in autonomy in return for greater accountability. Charter schools are open to all children, do require entrance exams, but do not charge tuition. Charter schools must participate in state testing and federal accountability programs. They draw up their charter or set of rules that hold them accountable.
Funding is on a per-pupil basis with government funds or sometimes private funding. Charter schools like American Preparatory Schools generally receive less funding than public schools and often receive donations.
Charter schools are independently run but must meet standards outlined in their charter to secure state funding. Amerian Preparatory School's curriculum is flexible, but this charter school is still held accountable for performance contracts and standards. Teachers do not have to be certified, but this is different in each state.
Public Schools
Public schools adhere to eduction standards set by the state board of education and are not exempt from state, federal, or local laws regarding education. Public schools are governed by school districts which are run by an elected school board.
Their curriculum is decided by the board of education and implemented by the school district. All students within the school district are free to attend the public school, and they do not have to apply.
Funding comes through budget funding and local taxes. It is mandated that teachers must be certified by the state board of education.
How are Public Schools and Charter Schools the Same?
Public and charter schools are the same in several ways. They are both free, cannot discriminate against students, and they both receive state funding. Each school, like American Preparatory Schools and sister public schools, hold their students in high esteem and strive to educate each student completely and professionally.
How are Public Schools and Charter Schools Different?
Charters and traditional public school differ in the way they receive funding. Charters receive state funding on a fixed, per-pupil basis, and they are responsible for managing these funds. Traditional public schools receive money in the form of local taxpayer dollars, and money is allotted to the school. The school district manages the money sent to public schools. Charters and public schools compete for state funding.
Charter schools like American Preparatory Schools are becoming more and more prevalent, but there are still growing pain in terms of guaranteeing their success rates. There are issues with accountability in some charter schools, and funding can be a problem leading to high failure rates.  Fortunately, American Preparatory Academy Schools are fiscally sound, follow good business principles, and place their students at the forefront of their existence.
State schools must adhere directly to standards set by the board of education. Charter schools are bound by their charters drawn up by a group. If a charter school does not meet the standards outlined in its charter, they can be shut down.
Traditional public schools can also be closed down if they fail to fulfill adequate improvement in student scores according to the turnaround law. Rarely, if ever, are public schools closed because of mismanagement of funds.
Studies and statistics have shown that about 25% of charter schools close because of mismanagement in following their charters and in managing their funding. Since charters schools and public school directly compete for public funding, some argue that the existence of charter schools undermines the public education systems. There are also criticisms that since charter schools can be run for by-profit organization, these organizations are turning education into a business opportunity.
In spite of these criticisms, millions of American families benefit from the opportunity to select the best education facility for their children's needs. Charter schools like American Preparatory Schools are open to all students and operate autonomously from the traditional school district. Independence allows a charter school to provide high-quality education curricula from teachers to who have the opportunity to design a classroom that fits students' needs. Charter schools are led by dynamic educators who have the flexibility to create an education culture that nurtures student performance and parent satisfaction.
Charter schools are unique inside and out. Some focus on college prep, and some follow a curriculum that is all their own. Some charter schools integrate arts into each subject. Charter schools give students a higher opportunity to learn in an atmosphere that encourages individuality. Public schools are limited by the state board of education's rules.
American Preparatory Academy Schools in West Valley City, Draper, and Las Vegas will offer your child an educational experience that adds to their life-long learning. Do your research about charter schools versus traditional public schools, and you will make the right decision for your child's education.