CATEGORIES: TIMELINE UPDATES
TIMELINES: TIMELINE
June 11, 2019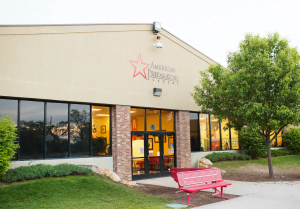 Draper 1, our first American Prep campus, opened in the Fall of 2003 and now serves approximately 570 students in Kindergarten through 6th grades.
American Prep was founded by a group of parents who were passionate about quality education and were willing to give everything to provide something better for their families.
The idea for this school was initiated by our Executive Directors, Carolyn Sharette, and her sister Laura Campbell. They continue to provide vision and direction to all of the American Preparatory Academies.
American Prep has grown from a single campus in Draper, Utah to seven schools across two states. APA now serves approximately 6,000 students.