CATEGORIES: TIMELINE UPDATES
TIMELINES: TIMELINE
June 17, 2019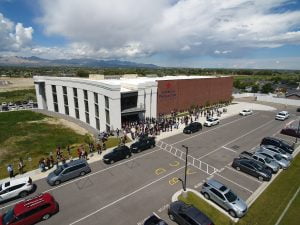 Draper 3, is located just behind our existing Draper 2 campus, minutes away from I-15. Draper 3 serves approximately 700 Junior High and High School students. Our campus opened on October 30th, 2017.
Draper 3 offers a dynamic academic program preparing students for success at the university level. We offer AP courses and a structured leadership program inspiring strong character development. Students have opportunities to participate in student government and legislative training as well.
Draper 3 offers electives in choir, band, orchestra, art, athletics, and drama.
Students can also participate in sports, including soccer, volleyball, track, cross county, wrestling, and basketball.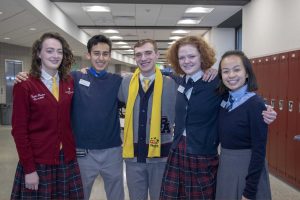 A cornerstone of our campus is our gym. It features a Horner Pro-King maple hardwood floor previously used in the Burns Arena at Dixie State College in St. George.  This floor is incredible and serves all of our students well.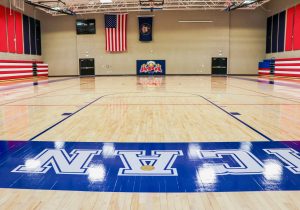 Future Plans: We are currently in the process of finalizing our Draper campus with the addition of our  Draper 3 Auditorium. Planned completion for the 2020-2021 school year.